Spectrum
High-Speed Spectrum Internet Plans
Internet plans starting at $44.99/mo.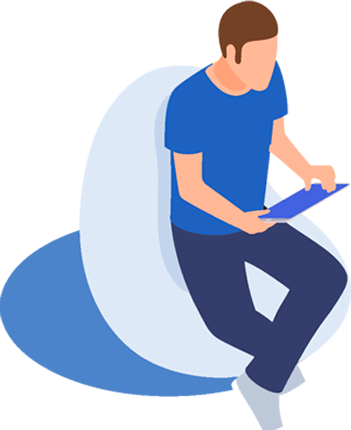 Want To See Deals?
Spectrum
High-Speed Internet Plans
Spectrum offers internet service to over 9,000 ZIP codes in the US and counting. This internet provider offers cable and fiber internet service to neighborhoods across the US, managing one of the most dependable and far-reaching high-speed internet infrastructures in the country since 2014. Spectrum speeds range from 4 Mbps to 250 Mbps, offering a range of simple prices packages for internet, cable TV, voice, and more.
Why Choose
Spectrum?
Choosing the right internet service provider (ISP) has become an essential part of our lives. Most of our important activities such as work from home, online education, entertainment, business revolve around the internet, and therefore, our ISP must be capable of meeting our expectations. Ultimately, picking up the best internet prices in the market needs sufficient research, information and understanding.
Today's market is filled with hundreds of different ISP options, imposing claims, and attractive marketing tactics. Sadly, not all of them keep their word when we actually buy them. Thankfully, some brands live up to the promises they make and offer excellent and reliable Spectrum internet prices — just like Charter Spectrum Internet.
Even with the rise of innovations and technology, cable connections' popularity has not ceased a bit. In fact, it's spreading like anything. Spectrum is one such brand that has been satisfying its customers for decades and now has reached the spot of second-largest cable internet provider in the United States. Today, its coverage is available in more than 42 states.
Needless to say, Spectrum now services a big number of new customers seamlessly, and their retention stats about existing clientele are also impressive.
Do you know why? Let's understand that!
They Don't Have Contracts
Most of the internet service providers in America make their customers sign a contract. With tons of terms and conditions, they make sure to retain the customer even if they increase the charges. Spectrum does not do this. Your freedom to go is always in your hands if you are a customer of Spectrum. You can subscribe or unsubscribe their services whenever you want. Not surprisingly, they have a very low percentage of unsubscribing clients. This only happens when the company is delivering the best services.
Let us take an example — Suppose you are in a 2-year contract with one ISP and after a few months, you feel that the service is not up to the mark. If you decide to move to another service, you have to pay the hefty early termination fees (ETF) for unsubscribing. This restricts your freedom.
With no frustrating contracts, Spectrum does not let this happen with you. They charge you on a monthly basis, and you can stop or continue as you like.
They Do Not Cap Data
Data capping is one of the most common practices with ISPs in the country. It means restricting your data usage after a specific limit. With it, ISPs control network congestion which can be really frustrating — especially by the month-end. Users hate this but can't do much about it.
But not anymore! Spectrum has removed the concept of data capping from all their plans. This means you can enjoy unlimited browsing, video streaming, gaming, shopping and much more with any Spectrum plan.
Moreover, they provide free security for the protection of your device from harmful elements like malware. When you get so much browsing, security is important, isn't it?
Their Internet Speed Is Amazing
Spectrum is widely popular for its blazing internet speed at affordable rates. Even DSL does offer very competitive pricing, but their internet speed is too low compared to Spectrum. On the other hand, you may find many fiber optic ISPs with incredible speed, but they will cost you an arm and a leg.
Spectrum has kept its pricing and internet speed on a moderate level. They have invested a significant amount of dollars and time in advancing their current coaxial cable infrastructure. Ultimately, they now offer up to 940 Mbps of speed. Their base speed of 100 Mbps is still 20 times more than the speed that DSL offers.
Therefore, if you are looking for an incredible speed internet without going heavy on your pocket, Spectrum is your thing.
Their Budget-Friendly Bundles
We all know that combining plans in a bundle costs less than buying them individually. Spectrum has used this concept with a great mindset. Their bundles are well-thought and perfectly designed to offer you the best pricing for phone, internet and cable TV. Not to forget, they also provide free installations to their customers.
Their Topnotch Customer Support
Unfortunately, many of us have now concluded that the customer service department of any ISP is pathetic and there's a reason. However, Spectrum breaks this mindset of ours as their customer services have improved magnificently over the last 5-6 years. They were given 63 out of 100 for their customer service by The American Customer Satisfaction Index in 2020.
They have worked hard to restructure their customer service platform and integrated some incredible self-support options. You can now easily manage your Spectrum internet bills online without going to the bank or their store.
Even after the rise of COVID 19 in the country, they didn't fail to ensure customer safety by adequately following the CDC protocols at stores. You can reach their support executives 24 hours a day and 7 days a week. Plus, you can also utilize their live chat option to get your queries resolved.
Their Promotions Are Too Good To Ignore
Spectrum knows the needs of all the customers from various categories. Their deals and promotions offer tremendous advantages to students, old-age clients, and even low-income users. They offer high-speed internet service at very low cost to people from communities like The National School Lunch Program, Community Eligibility Provision, and Supplemental Security Income. It looks like you now have enough reasons to pick Spectrum as your ISP.
---

Shop Spectrum
Plans Now
Spectrum Internet

100 Mbps




DOWNLOAD SPEED

---

Plan Details - Internet
Set Up - $9.99 (Includes self-installation activation.)
Connection Type - Cable
Modem Included - Modem w/ WiFi included. Modem w/ WiFi included. Modem w/ WiFi included. Modem w/ WiFi included. Modem w/ WiFi included. Modem w/ WiFi included.

---

call to order

Call 888-607-6637
-->

Get Started Now
Compare internet service providers for high-speed internet and broadband in your ZIP code.

Get Fast, Reliable Internet with Spectrum
If you go over your monthly data allotment, HughesNet won't cut you off or charge you fees. However, it will reduce your internet speed until the next billing cycle. Be sure to choose a plan that includes enough data so you don't experience data throttling.

Customer
Reviews
(300 Reviews)
"James helped me sign up for my internet. He told me about the best deals and helped me decide which provider to choose. He undoubtedly went above and beyond in helping me, the customer. He ensured that i was a happy customer and that I will sign up for service. He explained everything clearly and concisely, was very relatable, and was kind and thorough. By far the best customer service I've ever received through an internet company. Will recommend to friends and family."
Abdullah Murad
(300 Reviews)
"Service and speed were okay, but the internet & cable service would regularly go out and the pricing got really expensive after the promo period ended."
(300 Reviews)
"i currently have spectrum services at 200/Mbps, it works like a dream i typically get 200-350 Mbps for only $49.99 and as a gamer it has yet to disappoint me."

Got a question?
We have the answers. Get in touch with the KonectEaze team now.