Spectrum High-Speed Internet Plans
Internet plans starting at $44.99/mo.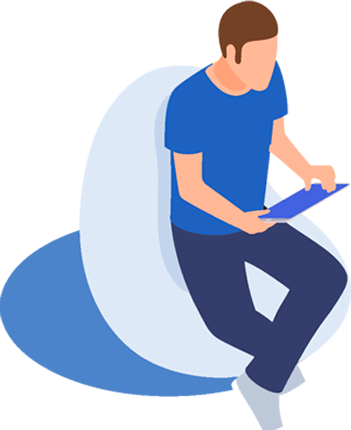 Want To See Deals?
Spectrum
Facts
Spectrum offers internet service to over 9,000 ZIP codes in the US and counting. This internet provider offers cable and fiber internet service to neighborhoods across the US, managing one of the most dependable and far-reaching high-speed internet infrastructures in the country since 2014. Spectrum speeds range from 4 Mbps to 250 Mbps, offering a range of simple packages for internet, cable TV, voice, and more.
Why Choose
Spectrum?
Ease of use: Spectrum is known for its easy-to-understand packages. Spectrum also gives its customers free installation and setup, as well as a free modem and antivirus.
Widely available: Do you move a lot, but hate choosing a new provider every year? Don't worry; Spectrum is widely available in major cities across the US, so you can keep your provider if you move frequently.
No data limits: That's right! Spectrum offers unlimited data, which makes it a perfect fit for households that love streaming.
---

Shop Spectrum
Plans Now

Does
Spectrum

Service my Area?
There's only one way to find out! Enter your ZIP code to see which high-speed internet providers are in your area.

Does
Spectrum

Offer 4K?
Spectrum's cable service can't support 4K. However, if you have an Apple TV, you can stream 4K video through the Apple TV app with Spectrum.

Get Started Now
Find high-speed internet plans and broadband providers in your ZIP code.

Average Download
Speed

Coverage By
Download Speed
Coverage Information Not Available

Coverage By
Upload Speed
Coverage Information Not Available

Frequently Asked
Questions
This provider has no frequently asked questions

Get Fast, Reliable Internet with Spectrum
If you go over your monthly data allotment, HughesNet won't cut you off or charge you fees. However, it will reduce your internet speed until the next billing cycle. Be sure to choose a plan that includes enough data so you don't experience data throttling.

Customer
Reviews
(300 Reviews)
"Service and speed were okay, but the internet & cable service would regularly go out and the pricing got really expensive after the promo period ended."
(300 Reviews)
"i currently have spectrum services at 200/Mbps, it works like a dream i typically get 200-350 Mbps for only $49.99 and as a gamer it has yet to disappoint me."

Got a question?
We have the answers. Get in touch with the KonectEaze team now.