Rise Broadband High-Speed Internet Plans
Internet plans starting at $19.95/mo.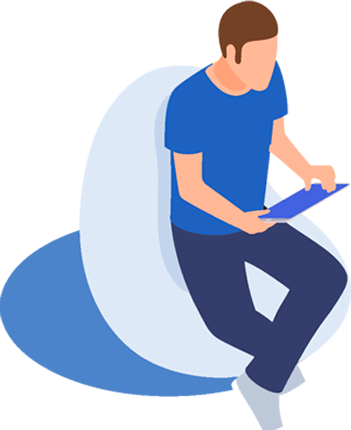 Want To See Deals?
Rise Broadband
Facts
Headquartered in Dallas, Texas, Rise Broadband is a fixed wireless internet service provider. Its mission is to connect homes in suburban and rural areas with internet, giving you more power to choose your internet provider, no matter where you live. Rise Broadband serves 16 states, covering 26 million Americans with speeds ranging from 1 Mbps to 1 Gbps.
Why Choose
Rise Broadband?
High-speed internet plans: Many Rise Broadband packages are in the 25 Mbps range, which is considered high-speed internet. Depending on where you live, you can access speeds of 100 Mbps and greater.
Rural internet access: Do you live in a rural area? Don't sweat internet access. Rise Broadband is designed to connect rural areas with quality, affordable internet.
Satellite-free internet: You don't have to buy satellite internet if you don't want to. Rise Broadband's fixed wireless service has less latency and fewer weather interruptions than satellites.
---

Shop Rise Broadband
Plans Now

Does
Rise Broadband

have Data Caps?
This depends on your plan. Rise does offer unlimited data packages, which usually start at $49.95 for 50 Mbps. If you don't opt for an unlimited package, Rise caps data ranging from 150 to 250 gigabytes per month.

How Does
Rise Broadband

Work?
Rise Broadband is an alternative to satellite internet. Instead of installing a satellite that pings from your home, fixed wireless places a receiver on a tower within sight of your home. This reduces issues with latency or weather-related interruptions that you might experience with satellite internet.

Get Started Now
Find high-speed internet plans and broadband providers in your ZIP code.

Average Download
Speed

Coverage By
Download Speed
Coverage Information Not Available

Coverage By
Upload Speed
Coverage Information Not Available

Frequently Asked
Questions
This provider has no frequently asked questions

Get Fast, Reliable Internet with Rise Broadband
If you go over your monthly data allotment, HughesNet won't cut you off or charge you fees. However, it will reduce your internet speed until the next billing cycle. Be sure to choose a plan that includes enough data so you don't experience data throttling.

Customer
Reviews
This provider has no reviews

Got a question?
We have the answers. Get in touch with the KonectEaze team now.