CenturyLink High-Speed Internet Plans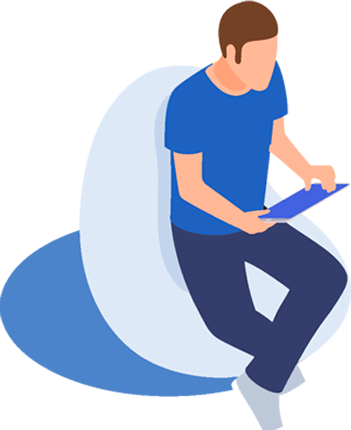 Want To See Deals?
CenturyLink
Facts
Provider Summary Not Available
Why Choose
CenturyLink?
CenturyLink is one of the biggest names in the internet service industry in the United States. Depending on your location, you may have heard about this brand or maybe not. If you are an NHL fan, you might be aware of this company for their association with Seattle Seahawks. CenturyLink is a country's prominent internet service provider that serves around 37 states in the country and covers approximately 50 million people.
They provide high-speed internet through their ADSL, VDSL and fiber plans. Customers can buy internet services individually or bundle it with TV and phone services. In this blog post, we will shed light on some of the plus points of their internet services to help you determine why you should go with this company for your home internet.
So without further ado, let's just dive right into it!
Reasons You Should Choose CenturyLink Internet
Affordable pricing
CenturyLink offers incredibly competitive rates for all of its high-speed internet plans. The pricing for their 20 Mbps, 40 Mbps, 100 Mbps and fiber gigabit plans change with the location. If we get into a bit of detail, their VDSL plans start from $45, and you get the speed that ranges between 6 to 25 Mbps. The cost of a 100 Mbps plan is $65.
Note that this company strictly combines its internet services with phone services in some areas — If you wish to purchase their internet services, you will have to buy it in a bundle with phone service. The good part about this is the pricing is relatively low as compared to the competition.
Their fiber internet services are available in some locations like Boise, Seattle, Denver and more. These plans start with $85, and you get 1 Gbps of speed with it. If you want to bundle this with TV and phone services, the pricing starts from $125.
Freedom To Lease Their Equipment Or Bring Your Own
When it is about the equipment such as the router, modem or else, CenturyLink allows you to choose what you want. You can either lease the equipment from them or buy yourself one. If you ask us, leasing it from them would be the fair deal as it lets you access the internet seamlessly. If you still wish to go with your own equipment, make sure it is compatible with their services. Free installation is another perk of getting CenturyLink internet services.
No Data Throttling For Specific Services
Nowadays, it is quite common to see ISPs restricting data usage or intentionally slowing down the internet when using video streaming services such as Amazon Prime, Hulu, HBO, Netflix and more. With CenturyLink, you do not have to worry about this as they never block or throttle your internet speed while enjoying your favorite videos. They offer unlimited browsing for specific websites, applications and programs. If you are with one of their fiber gigabit plans, there is nothing such as data capping.
Free Email Accounts
When you sign up for the CenturyLink internet services, you get a free email account for eleven months. You can use this account for your personal or professional use.
Amazing Service Bundles
CenturyLink provides superb bundling services for TV, internet and phone. With this, you can easily manage your monthly bills without having to pay for them individually.
They have partnered with DirecTV for television services. If you buy this feature with your internet bundle, you may get access to one of the following

200 hours of HD programming
NBA league pass
NHL center ice
NFL Sunday ticket
Record 5 shows at once
MLB extra innings
Up to 4 genies in 4 separate rooms
If you get 4 genies or a chance to record up to 5 shows, you can make sure to never miss out on favorite shows.
As long as their phone services are concerned, you get unlimited calls to anywhere in the United States and you can continue your existing number as well. They allow customization to select features with your phone services such as call return, caller ID, call forwarding, DND, and more.
Apart from these fantastic features, bundling plans with CenturyLink allows you to save up to $15 a month. This means you can save up to $180 in a year. If you are a member of the US Armed Forces, they have special discounts for you.
Internet Basics Program
If you are a resident of Tennessee, Washington or Oregon, with low income, you may be eligible for their Internet Basics Program. With this, you can get up to 1.5 Mbps internet services with discounted rates. They also offer computer systems with heavy discounts.
Final Words
With CenturyLink internet services, you get the internet speed you need at the cost you can afford. Their plans come with a year's pricing guarantee and sufficient internet speed that can handle multiple devices at a time. Furthermore, they offer even great deals with bundles that enable you to save more.
---

Get Started Now
Find high-speed internet plans and broadband providers in your ZIP code.

Average
Speed
Coverage By Download Speed
NA
Coverage By Upload Speed
NA

Coverage By
Download Speed
Coverage Information Not Available

Coverage By
Upload Speed
Coverage Information Not Available

Frequently Asked
Questions

Get Fast, Reliable Internet with CenturyLink
If you go over your monthly data allotment, HughesNet won't cut you off or charge you fees. However, it will reduce your internet speed until the next billing cycle. Be sure to choose a plan that includes enough data so you don't experience data throttling.

Customer
Reviews
This provider has no reviews

Got a question?
We have the answers. Get in touch with the KonectEaze team now.